Personal Injury Attorneys
Serving Upstate
South Carolina
Being in an accident can completely upend your life. Even a minor accident can cause injuries that need costly treatment and prevent you from working, which has a knock-on effect on your ability to provide for yourself and your family.
But if you're in an accident that wasn't your fault, you could be entitled to compensation. Our South Carolina personal injury lawyers at The Clardy Law Firm in Greenville are Upstate natives proud to serve our community and help injury victims recover the compensation they deserve.
Why Choose The Clardy Law Firm
If you're looking  to recover compensation after an accident that wasn't your fault, you deserve the support of a specialist firm with decades of experience.
That's exactly what you get when you choose our highly experienced team of attorneys at The Clardy Law Firm.
Based out of Greenville, South Carolina, our personal injury lawyers have years of experience helping South Carolina residents like you get the compensation and protection they're rightly entitled to.
We believe everyone has the right to the best counsel, which is why we work on a contingency basis. That means you'll never pay anything upfront and will only ever have to pay legal fees when we win your case.
Unlike other firms, we won't encourage you to settle quickly for less than you deserve so we can pocket our fee and move on to the next case. We're proud to be the trusted personal injury firm in Greenville, and we're prouder still of the relationships we've forged with South Carolina residents since opening The Clardy Law Firm.
You can rest easy knowing that we've successfully fought hard on behalf of families all over the state who have been affected by the careless actions of others.
We never settle for anything less than real justice for those who deserve it.
Whether we can negotiate a full settlement for you or fight on your behalf in the courtroom, The Clardy Law Firm is always on your side.
We want you to know that you are never alone after you've been in an car accident, experienced a work injury, or need help with another type of personal injury.
Every case at The Clardy Law Firm starts with a free, no-obligation case evaluation. We'll take the time to listen to you, answer your general questions, and will help you determine if we're the right fit for your legal needs.
We know how daunting it can be to bring legal action against another person or company, and we understand how the thought of legal proceedings can only add to your pain.
Our highly trained personal injury lawyers in Greenville, SC are here to help.
If you choose to move forward with The Clardy Law Firm, you'll be assigned a designated personal injury lawyer specific to your individual case and needs. You'll also have access to the full power of our entire personal injury law firm by your side.
As your case gets underway, you'll have a team of investigators, paralegals, and legal assistants on your side gathering evidence and filing motions to maximize your chances of getting the compensation you deserve.
We do all the heavy lifting, so you're free to focus on your health and recovery. And, if you ever have any questions along the way, rest assured that you'll always have someone here to reach out to.
When you choose The Clardy Law Firm, know that you're choosing a local team of personal injury attorneys who have lived and worked in Upstate South Carolina all their lives.
Whenever you have questions, you're never far away from the legal advice you need. If you prefer to visit our office for an update, you're welcome anytime! We also cater to those who prefer phone calls, texts, or quick chats via email. We can even come directly to you, if your situation prevents you from visiting our office but you'd still like to speak with your legal representative face-to-face.
Whatever your preference, we provide the same friendly, high-quality service to all of our clients. You are a priority here, not just another case number.
Meet Our South Carolina Personal Injury Attorneys
Meet the Greenville, SC legal team of The Clardy Law Firm.
We aren't just experienced personal injury lawyers in Upstate South Carolina – we're also locals who love living here and helping our neighbors.
Allen Clardy is a lifelong South Carolina resident with strong community ties in Greenville and Pickens Counties and throughout the Upstate. Originally from Liberty, SC, Allen now calls Greenville his home. He has been an attorney since 1995 and is licensed in South Carolina and Washington DC.
Some of his awards and recognition are as follows: Member of the Million Dollar Advocate's Forum; selected for inclusion in The National Trial Lawyers Association Top 100 Trial Lawyers in South Carolina; Voted The Best Personal Injury Lawyer in the Upstate by readers of the Greenville News in 2015 and 2016; selected as a 2021 Super Lawyer in South Carolina, and rated AV by Martindale Hubbell indicating other attorneys have rated him Preeminent in practicing law and ethics. He was selected as a Greenville Legal Elite in the Greenville Business Magazine 2017, 2018, 2019, 2020, and 2022. 
Community involvement is important to everyone at the law firm. 
He is honored to have won a Greer Citizen of the Year award on two occasions for work with the Toys for Tots campaign by the Greer Police Department. Allen has, during his career, served on the board of directors for the: Greenville Sexual Trauma Center, Meyer Center for Special Children, and the Creative Advancement Afterschool Program for at-risk children.
He is a member of Westminster Presbyterian Church in Greenville and enjoys offshore fishing and golf.
Genevieve
Mendes Weaver
Attorney
Genevieve is originally from Florence, South Carolina. She graduated Summa Cum Laude from Clemson University's Calhoun Honors College and Cum Laude from the University of Miami School of Law. At the University of Miami, Genevieve participated in the school's Litigation Skills Program where she was awarded two of the highest honors: The Thomas Ewald Memorial "Top Litigator" Award and The John F. Evans Memorial Scholarship Award. Genevieve began practicing in Miami, Florida at a personal injury firm which focused on catastrophic plaintiffs' injuries and wrongful death cases. She has experience in texting and driving cases, automobile negligence, nursing home negligence, medical malpractice, dog-bites, products liability, and premises liability. Genevieve joined the Clardy Law Firm team in April of 2014.
Genevieve lives in Greenville with her husband and their two daughters.. In her spare time, Genevieve enjoys singing with the Westminster Presbyterian Church's Chancel Choir, painting, and rooting for the Clemson Tigers.
Bar Admissions and Courts
Florida, 2010
U.S. District Court, Southern District of Florida, 2012
South Carolina, 2014
U.S. District Court, District of South Carolina, 2014.
In 2022 Genevieve was voted one of the "Legal Elite" by her peers in personal injury.
David Hartman grew up in Columbia, South Carolina, and now lives in Greenville with his wife and 2 sons. David earned both his undergraduate and law degrees from the University of South Carolina. He has over 18 years of litigation experience, and handles both personal injury and workers compensation cases. He has been selected as a 2013 SuperLawyers Rising Star, and in 2022 was voted one of the "Legal Elite" by his peers in workers compensation. He has previously served in the House of Delegates, and on the Professional Responsibility and Ethics Advisory committees.
David and his family are members of Westminster Presbyterian Church in Greenville. He is a passionate fan of the Washington Football Team and the South Carolina Gamecocks. He also enjoys writing and playing music, and has twice been published in American Songwriter Magazine.
David has been with The Clardy Law Firm since it opened in 2010, and devotes his practice to representing injured people.
John, a native Greenvillian, received both his undergraduate and law degrees from Emory University.  After college, John joined the military and served four years in the US Army.  He returned home to Greenville in 1973 and became a partner with a multi-state firm until his retirement in December of 2014.  In 2015, John started his mediation practice then became Of Counsel with The Clardy Law Firm in early 2016.  Throughout his career he has had leadership roles in his law firms, the SC Chamber of Commerce, Board of Visitors and Parents Council at Clemson University, SC Humanities Council, Board of Visitors at Anderson University, Cancer Society of Greenville, Metropolitan Arts Council, his church and others.  John has been continually listed in Best Lawyers and as a SC Super Lawyer.
John and his wife live in Greenville and their greatest joys are their children and fifteen grandchildren.  They are members of Buncombe Street United Methodist Church.
Tim has called the Upstate home for over five years, and lives in Greenville with his wife and 2 young daughters. He has extensive litigation experience in serious personal injury cases, insurance denials, and workers compensation claims. Tim received both his undergraduate and law degrees from the University of Notre Dame. He received his undergraduate education on an ROTC scholarship and served for four years as an intelligence officer in the United States Air Force. He is a distinguished graduate of the Air Force Intelligence Officer School. He was assigned to tours in South Korea and Germany and was deployed to Ramadi, Iraq.
Tim has been selected as a SuperLawyers Rising Star for plaintiff's personal injury litigation. In 2022, he was also awarded honors in the Legal Elite section of the Greenville Business Magazine for multiple categories including insurance, personal injury – plaintiff, and worker's compensation – plaintiff.
Andrew grew up in Newnan, Georgia, but has called South Carolina home since 2001 when he enrolled at Furman University to play football for the Paladins.  While at Furman, Andrew was a member of two Southern Conference Championship teams.  
Andrew handles cases involving personal injury, wrongful death, automobile and trucking accidents, slip and falls, and dog bites.  He also handles cases against various police and law enforcement agencies for excessive use of force, unlawful arrest or entry, and other constitutional violations.  
Prior to joining The Clardy Law Firm, Andrew represented various insurance companies and businesses throughout South Carolina in both State and Federal Court.  Andrew now uses that experience to fight for the best outcomes for his clients. Andrew has been named a SuperLawyers Rising Star every year since 2016. In 2022, Andrew was awarded an honor in the Legal Elite section of the Greenville Business Magazine by his peers in insurance.
Brad B. Easterling
Attorney
Brad was born and raised in Kingstree, South Carolina, but now resides in Greenville with his wife and two children. Brad graduated from Clemson University with a degree in civil engineering but later decided to attend law school, obtaining his J.D. from Vermont Law School in 2002. After law school, Brad served as a judicial law clerk for former Circuit Court Judge James E. Brogdon, Jr. He has over 18 years of litigation experience primarily representing employers and insurance companies defending a wide array of workers' compensation claims. In 2021, Brad decided to join The Clardy Law Firm where he now represents the hardworking men and women of upstate South Carolina. He has been selected as a Super Lawyers Rising Star (2013) and as a Greenville "Legal Elite" in Greenville Business Magazine (2018, 2019, 2020).
Brad and his family are members of First Baptist Church Greenville where he is active in Sunday School and church governance. Brad is an avid outdoorsman and an ardent Clemson Tiger fan.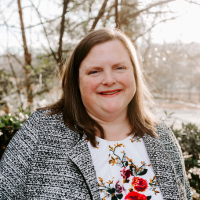 Dana grew up in Michigan.  She graduated with Honors from James Madison College at Michigan State University and Summa Cum Laude from Thomas M. Cooley Law School.  Dana was a law clerk for the Michigan Court of Appeals before she moved to the Upstate in 2000.  Dana began practicing law in South Carolina at a personal injury firm where she first met and worked with Allen Clardy.  She then moved on to practice in the areas of foreclosures and collections, bankruptcy, and probate litigation and ran her own firm for several years.  Dana returned to personal injury law and working with Allen Clardy when she joined the Clardy Law Firm in 2022.  
Dana lives in Simpsonville with her husband and their daughter.  They are members of St. Anthony of Padua Catholic Church.  In her spare time, Dana enjoys reading, cooking, and spending time with her family and their Australian Labradoodle Bruno.
Bar Admissions and Courts:
– Michigan, 2000
– South Carolina, 2001
– U.S. District Court, District of South Carolina, 2002
David Hill Keller
Attorney
David grew up in Houston, Texas and attended the University of Houston on a track scholarship.  After graduation he entered the United States Marines Corps Officer Candidate program and was commissioned as a Second Lieutenant in August 1974.  After completing active duty in 1978, David entered Law School at the University of South Carolina, where he graduated in 1981.  He then worked as a staff attorney for the South Carolina Supreme Court and for the Attorney General of South Carolina.  In 1985 he entered private practice in Greenville where he has lived since.  
He also stayed in the Reserves and retired as a Lieutenant Colonel in 1995.  He initially retired from the full-time practice of law in 2020, having been named to The Best Lawyers in America for 10 consecutive years.  David is active in the community to include currently serving on the Foundation Board of the South Carolina Governor's School for the Arts and Humanities and four terms on the Greenville City Planning Commission, serving as chairman four times.  He is a certified mediator and volunteers as a mediator for low income litigants through the Upstate Mediation Center.  
He is also active in his church having previously been involved in the lay hierarchy of the National Episcopal Church.  In 2011, he and his wife were founding members of St. Paul's Anglican church where he has been Senior Warden, Vestry member and Chancellor.  David and his wife Adair resided at Camp LeJeune the first six months of their marriage and Adair died of Acute Myeloid Leukemia in 2018.  After filing a claim based on her death, David agreed to join the Clardy Law Firm to assist his fellow Marines and their dependents with the Camp LeJeune water litigation.
Paralegals, Legal Assistants, & Investigators At The Clardy Law Firm
Meet The Clardy Law Firm's team of paralegals, legal assistants, and investigators.
We work closely with your South Carolina personal injury attorney to provide the help and support they need while working on your case. 

Ashleigh is a Certified Paralegal through NALA (National Association of Legal Assistants) and was one of the first twenty-four Paralegals to be recognized as a South Carolina Certified Paralegal. Ashleigh has served on the executive board of the SC Upstate Paralegal Association for four terms. She graduated from Greenville Technical College in 2007 with a Paralegal degree. She has been working for Allen Clardy since she graduated from Wren High School in 2004. She handles the Workers' Compensation, auto accidents and Personal Injury litigation cases for The Clardy Law Firm. Ashleigh and her husband have three children. She enjoys spending time with her family and going to Clemson football games.
Janna is a native of the Upstate, graduated from Boiling Springs High School and has a BA from Southern Wesleyan University. She has over 30 years of experience working with workers' compensation clients.
She and her husband have lived in the Greenville area since 1981. They have two beautiful daughters and two amazing grandchildren.
She enjoys reading, relaxing and spending time with family.
Sharon is a native of Upstate South Carolina. She has over 20 years of experience as a paralegal. She joined The Clardy Law Firm in January 2016. Sharon and her husband enjoys spending time with her family and her pets.
Morgan Youngblood
PARALEGAL
Morgan is a native of Mauldin, SC. She is a graduate of Mauldin High School and has a Bachelor's degree in Political Science from Lander University. She has recently received her paralegal certification through the University of Georgia's Continuing Education program.
Morgan looks forward to growing with the firm! In her free time Morgan likes to spend time with her family and friends!
Cammy is native to Greenville and has lived here most of her life with a few years spent in Virginia and then New York City. Cammy is married and together with her husband, they have 5 children and 3 grandchildren. On the weekends, they raise cattle in beautiful upstate SC.
She joins the Clardy Law Firm with more than 20 years legal experience. With a BA in Fine Arts from the University of South Carolina, it is the call to serve others that attracted her to the law and makes helping people navigate their workers' compensations claims a perfect fit!
I graduated from Greenville Tech in 2021 with my paralegal degree. Prior to that I worked for 15 years as a Social Security disability paralegal. I have been married for almost 30 years, and I have twin girls that will be 27 in January. I love to visit Charleston and go on historical and haunted tours.
Johanna Heltsley
PARALEGAL
Jo was born and raised in eastern NC, but has called the Upstate home since 2014.  She graduated from GTC in 2018 with a degree in Paralegal Studies.  Jo is a NALA Certified Paralegal as well as a S.C. Certified Paralegal.  Jo is also pursuing her advanced certification in Discovery. 
Jo is very active with the Salvation Army's Women's Auxiliary.  Jo is passionate about helping those in need, which is why she feels drawn to work on the Plaintiff's side of the law. 
Jo has three sons and one daughter-in-law who she loves spending time with along with her fur baby, Vizzie.  Her oldest son and DIL are both officers in the USMC.  Jo enjoys crafting, quilting and traveling…especially back home to the beach!
Hayley is a native of Upstate South Carolina.  She is a graduate of Clemson University with a B.A. in History (Go Tigers!).   After her second son was born, she decided to change careers and graduated from Greenville Tech with an Associates in Paralegal Studies.  When she is not working, she is busy raising her two children and their three dogs.  She also enjoys active engagement with her community and is very active in her church.
Gaye Vaughn
legal assistant
Gaye is a Legal Assistant at the Clardy Law Firm and has been with Allen Clardy for eight years. Gaye has lived in Greenville SC until her 6th grade year, when they moved to Powdersville. She attended Wren High School, and graduated in 1978. She is the youngest of 7 children, and has a twin.
Gaye is happily married and they now reside in Travelers Rest SC with 2 of their 4 children. She enjoys reading, and spending time with her family in her spare time.
Jimi Bullard
legal assistant
Jimi has over 30 years of legal experience and is a Legal Assistant/Bookkeeper with the Firm. Since 1993 she has been a member of the Legal Staff Professionals of Greenville Association, serving in various positions. Jimi and her husband have two children and six "wonderful" grandchildren. She enjoys reading, staying in touch with family and friends in and out of the Greenville area, and keeping active in church, community, and professional activities.
Viv Sheets
Legal Assistant
Viv was born in Miami, Florida and graduated from Appalachian State University in Boone, North Carolina with a B.S. in Health Education.  She has over 30 years of working in the legal field which includes several law firms, the State of Florida Clerk's Office, State of Florida Judiciary, Charlotte Mecklenburg County District Attorney's Office and now has joined The Clardy Law Firm as of June 1, 2022.  
She is married, has two children and two precious granddaughters.  In her spare time, she likes to spend time outdoors getting to know the Greenville area better.  Loves the beach, the mountains and just spending time with her family and dog, Jett!  
Tiffany Allan
legal assistant
Tiffany was born in Charleston and raised in Summerville, South Carolina.  She is a graduate of Summerville High School and Trident Technical College.  In 2002 she began her work in the legal field as an Administrative Assistant working on domestic files at a law firm in Summerville.  She moved to the upstate in 2008.  From 2008 to July 2016, Tiffany worked for Criminal Defense attorneys as an Administrative Assistant until she took over as Office Manager and Legal Assistant for one of the attorneys.  She joined The Clardy Law Firm in August 2016.  Tiffany has 20 years of experience working in the legal field.
Tiffany lives in Greer, SC with her fiancé David and they each have a son.  She loves being a mom and her son is the joy of her life and keeps her busy!!  She enjoys spending quality time with her family, cooking, fishing, watching baseball, rooting for the Clemson Tigers, and attending all of her son's sporting events!
Makailey Carlson
legal assistant
Makailey was born and raised in Lakeland, Florida and just recently moved to Mauldin, SC. While in Florida she attended Polk State College and obtained her Bachelor's degree in Criminal Justice. Prior to moving to South Carolina Makailey worked within the court system as a judicial assistant for the Juvenile Delinquency Judge. Makailey is looking forward to continuing to grow with the firm and become a paralegal. In her free time, Makailey enjoys traveling, spending time with family and friends, exploring the SC area, and cheering on the Georgia Bulldogs!
Mackenzie Autrey
Legal assistant
Mackenzie is an Upstate native. She is a graduate of Liberty High School and Anderson University. Mackenzie has over a year of experience in the legal field and looks forward to growing with the firm. In her free time, Mackenzie enjoys spending time with her family, friends, coaching volleyball, running and watching football (Roll Tide).  Mackenzie and her husband will welcome their first child, Lukas, this summer.
Lacey Stafford
Legal Assistant
Lacey was born in Sylva, North Carolina. She moved to Georgia and graduated from the University of North Georgia with a Bachelor's Degree in Criminal Justice. She now resides in Easley and spends her free time with her family and her basset hound Sampson. She is a huge Atlanta Braves baseball fan and a Georgia Bulldogs football fan! With over a year of legal experience, she joined the Clardy Law Firm in June 2023 and looks forward to expanding her knowledge and experience.
Tonya Mills
Accounting coordinator
Tonya joined Clardy Law Firm in August 2019. She is a native of Greenville, SC and loves living in the Upstate. She is married, has three kids and two dogs. She enjoys attending and helping her local church, reading, cooking, and spending time outdoors at the beach or the mountains with her family. She has an Associate's Degree in Paralegal Studies from Greenville Technical College and a Bachelor's Degree in Business Administration from Southern Wesleyan University. She has 20+ years of experience as a paralegal, law office manager, human resources professional, and 9 years of recent experience with accounting/bookkeeping
Brad Colson is the investigator for The Clardy Law Firm. He has been working on insurance claims for over 24 years with Allstate, and Infinity & State Auto. Brad and his wife have 2 children. 
Brad is a graduate of Mauldin High School and also a graduate of University of South Carolina at Spartanburg. His hobbies include kayaking, fishing, and golf.
Jeff is an investigator at the Clardy Law Firm.  He started with the Clardy Law Firm in May of 2016, but has been in the personal injury business for over 8 years.  Jeff is originally from Illinois, but has been in the Greenville area since the late 1980's.  Jeff and his wife now reside in Taylors, SC with their 2 children.
Jeff greatly enjoys meeting with new clients and strives to answer any questions and make them comfortable.  In his spare time, Jeff enjoys spending time with his family and playing the guitar.
Patrick Daniels
Investigator
Patrick is an investigator who has been working in the Insurance/Personal Injury field for more than 23 years. Throughout his career, Patrick has focused on providing prompt, accurate, and worthwhile service in a friendly and professional manner. He joined The Clardy Law Firm in August 2023.
Patrick is a Greenville native and currently lives with his wife Ruby in the Piedmont/Powdersville area. He has 4 children (2 girls and 2 boys) and 5 grandchildren.
Patrick enjoys gazing into space with his telescope and capturing an occasional picture in his free time. He enjoys the beach, swimming, and whitewater rafting with friends. He also finds joy in attracting and feeding wildlife and growing vegetables such as tomatoes and cucumbers.
Amber Knox
Marketing Director
We are thrilled to introduce Amber as the newest addition to The Clardy Law Firm. With over 20 years of invaluable experience in Digital Marketing and Design, including notable collaborations with renowned companies like David Carson Designs and Propel Fitness Water, Amber is poised to bring her exceptional marketing expertise to the local Upstate community.
Amber Knox successfully completed her academic journey at the College of Charleston, earning a Bachelor of Arts degree in Corporate Communications. Additionally, she obtained a certificate in Graphic Design from Trident Technical College, showcasing her diverse skill set and commitment to her educational pursuits.
What Types of Injury Cases
Can The Clardy Law Firm Help With?
The Clardy Law Firm in Greenville, South Carolina, is a full-service personal injury firm.
Whether you've broken a bone in a car accident, sustained a life-changing injury in a truck accident, suffered an injury while on the job, or you've tragically lost a loved one due to someone else's negligent or reckless behavior, our South Carolina personal injury lawyers can help you get justice.
Personal injury claims can be complex. You might think you're entitled to compensation but you may not even know who caused your accident or if you can pursue them for compensation.
Our attorneys will explain your legal rights and options for recovering compensation in plain English and, above all, fight to get you a fair settlement that covers not just your past expenses but also any expenses you'll incur in the future and additional compensation for the pain and suffering you've endured because of your injuries.
We know how important it is to find an attorney you trust, and that's one of the key reasons we provide a free, no-obligation case review. If we think you have a case, we'll let you know at our first meeting, but we only want to proceed if you are 100% sure we are the right firm for you.
To book your free consultation and see how we can help you, contact The Clardy Law Firm today.