Greenville Car Accident Lawyer: I-385 Tree Removal Means Fewer Crashes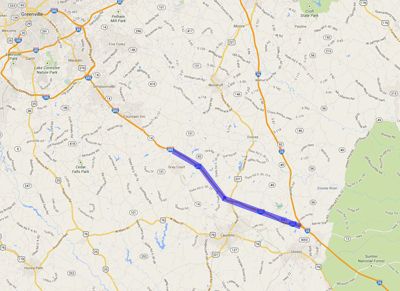 The South Carolina Department of Transportation recently reported that fewer motorists have died on a stretch of Interstate 385 in Laurens County ever since several trees were removed from the area.
The tree removal was somewhat controversial, since it admittedly decreased the natural beauty of the area. However, as we read it, the Department of Transportation's data (as reported by Greenville Online) is pretty convincing that the change was necessary.
Between 2005 and 2010, there were an average of 12.4 instances in which a motorist left that particular stretch of I-385 and crashed into a tree. Those crashes resulted in six deaths.
Between 2010 and 2013, there has been an average of just 3.1 crashes each year in that area. None of those crashes have resulted in someone's death.
A spokesman for the Department of Transportation said there had been a "significant increase in safety" thanks to the tree removal.
We took note of this story because, as car accident lawyers, we think it is important to stay up-to-date on news items that concern public safety, South Carolina infrastructure, traffic and the like, especially when they hit close to home. We see this as part of our mission to offer our clients the very best and most-informed service possible.
If you are interested in speaking with a personal injury attorney who takes cases from around the Greenville area, please know that you are welcome to contact us at a time that is convenient for you. We would be happy to review your case and help you determine what the best next step would be.